Media Release
Rangatira Investments
Wellington investment company Rangatira Investments today announced that two new non-executive directors will be joining its Board, Cathy Quinn and David Gibson. Both appointments are effective immediately.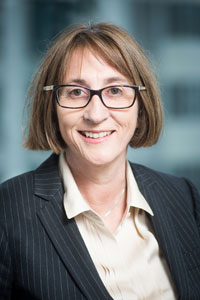 Cathy Quinn ONZM is one of New Zealand's foremost commercial and corporate lawyers with significant expertise in governance, capital markets, mergers and acquisitions and private equity.
In 2016, Cathy was made an Officer of the New Zealand Order of Merit for her services to law and women. Cathy is a director of Fletcher Building Limited, Tourism Holdings Limited, a board member of the New Zealand Treasury, the NZ China Council and a senior corporate partner at MinterEllisonRudd Watts.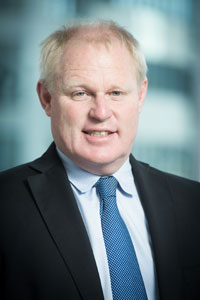 David Gibson has a Law (Honours) and Commerce degree from the University of Canterbury and over 20 years' investment banking experience, mainly in corporate finance, including leading the investment banking team at Deutsche Bank and Deutsche Craigs in New Zealand. With experience across multiple sectors, he has advised on many of this country's largest capital market transactions. David is on the board of NZX listed NZME and Diocesan School in Auckland.
Chairman David Pilkington said, "These two appointments will bolster an already strong Board bringing valuable networks in the investment community. Cathy brings very strong legal and commercial transactional skills combined with considerable governance experience while David has extensive investment banking and transactional experience from his role with Deutsche Bank.
"Rangatira has, as a result of the recent divestment of its stake in Hellers, considerable capacity for new investments. Cathy and David will add further expertise to Rangatira's governance as we explore new opportunities and continue the growth of our existing portfolio companies. We welcome them to the Board and look forward to their contribution."
Rangatira's shares are listed on the Unlisted Securities Exchange (USX).
ENDS
About Rangatira Limited

Rangatira is a Wellington-based investment company with shareholders' funds of over $250 million. Established in 1937, the Company is 51 per cent owned by the JR McKenzie Trust with other community and charitable organisations owning another 15 per cent of the shares. The balance of the shares is owned by private investors. Rangatira's mission is to increase both the capital value of its shares and the dividends paid to its shareholders by investing creatively and competitively.
Rangatira has built a portfolio of local and international investments across a wide range of sectors. The Company has pursued a policy of investment in small to medium-sized unlisted New Zealand companies, complemented by holdings in a range of publicly listed New Zealand and international companies. All investments have been made taking a long-term position in companies that are well founded and well managed with good growth potential.
Rangatira is strictly commercial in its investment approach and benchmarks its performance against the wider investment community.
Rangatira will continue to explore investment opportunities across a range of business sectors. We aim to add value to our unlisted investments by actively contributing at management and board level, recognising the need to combine high standards of governance with sound management and a clear focus on growth and profitability.
Rangatira's shares are listed and traded on the Unlisted market (usx.co.nz).