ABOUT US
Rangatira is New Zealand's leading long-term investor in private business
Founded in 1937, Rangatira has a rich and productive history of investing in leading New Zealand companies. With a permanent asset base, we invest for the long-term alongside business owners to build superior companies and brands.
Our aim is to partner with the best business leaders to grow New Zealand companies to generate dividend income and asset growth for our partners and shareholders.
Rangatira Investments was founded by Sir John Robert (JR) McKenzie with its initial holding a majority interest in the McKenzie department store chain (est. 1909). JR set up Rangatira to enable its shares to be gifted to a series of charitable trusts, who now form the majority of the shareholders. He divided the management and creation of capital to Rangatira, and the allocation of the funds to the trustees – a model that carries on today. His son, Sir Roy McKenzie carried on the legacy, and to this day 4th generation McKenzie family are active as kaitiaki of that legacy.
Rangatira embodies the pioneering and philanthropic nature of the McKenzie family, through a desire for growing great New Zealand businesses, while supporting causes that improve the wellbeing of New Zealanders. Over 65% of Rangatira is owned by the J R McKenzie Trust and other charities working in the areas of Child Poverty, Māori Development, Youth Education & Palliative Care.
Throughout its history, Rangatira has been a key investor during the formative stages of many iconic New Zealand companies, including Watties, Golden Bay Cement, The Mount Cook Group, Montana Wines, James Cook Hotel Grand Chancellor, ANZCO Foods, DB Breweries, Nelson Fisheries Ltd, Feltex Carpets, Hellers, Tuatara & Contract Resources.
Executive Team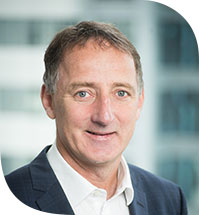 Mark Dossor
Chief Executive Officer
Level 8 Equinox House
111 The Terrace
Wellington 6011
Mark has been CEO of Rangatira Investments since August 2018. Prior to this, he was the Chief Financial Officer of the Accident Compensation Corporation. At ACC Mark had responsibility for leading ACC's finance function, procurement, property and investment management covering an investment fund of over $36b. Mark began his career in KPMG and then worked at MAS Technology and Endeavour Capital before spending 3+ years at NZ Post as CFO of their Postal Services Business. Mark is also a past Chairman of the NZVCA. He has a Bachelor of Commerce and Administration from Victoria University of Wellington and completed the Advanced Development Programme at the London Business School. Mark is a member of the Chartered Accountants of Australia & New Zealand and the Institute of Directors. Mark is on the board of portfolio companies Polynesian Spa, Bio-Strategy, APC Innovate, Fiordland Lobster & Magritek.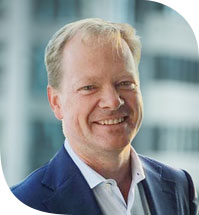 Matthew Olde
Investment Partner - Auckland
Level 4 South British Insurance Building
3-13 Shortland Street
Auckland 1010
Matt is based in Auckland and joined Rangatira Investments in July 2020. Prior to this, Matt was at Mercury NZ Ltd for a decade and at different times had executive responsibility for corporate strategy, ICT, legal, communications, solar sales / installations, as well as managing the IPO of Mercury (then Mighty River Power) in 2013. In addition, between 2014-2019 Matt was CEO of Metrix, one of NZ's largest metering services businesses, until it was divested by Mercury for $270m in 2019. Matt had joined Mercury after over a decade in investment banking, working at ABN AMRO in Sydney and London, and then Deutsche Bank in Auckland, primarily working within corporate finance advisory and M&A. He has a Bachelor of Commerce (Hons) and Bachelor of Laws from the University of Auckland and more recently completed the Stanford Executive Programme at the Stanford Graduate School of Business. Matt is a member of the Institute of Directors. Matt is on the board of portfolio companies Rainbow's End, APC Innovate & Mrs Higgins.
---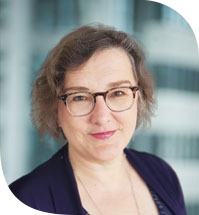 Anna Barker
Financial Accountant
Level 8 Equinox House
111 The Terrace
Wellington 6011
Anna joined Rangatira in March 2020. She is a Chartered Accountant with over 20 years post qualification commercial, public practice and public sector experience in New Zealand and the UK. She qualified with EY in London with a broad range of audit clients and has since held Financial Controller roles in the advertising, engineering, and FMCG sectors. Anna is a member of both CAANZ and ICAEW and has a BA(Hons) in Philosophy from Cambridge University. She emigrated to New Zealand in 2004 with her family.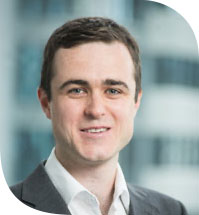 Kurt Purdon
Investment Analyst
Level 8 Equinox House
111 The Terrace
Wellington 6011
Kurt joined Rangatira in 2018 following three years in PwC's Corporate Finance practice where he gained experience in M&A, project finance, financial modelling and valuations. He has a Bachelor of Commerce and Masters in Business from the University of Otago and is a CFA Charterholder.
Board of Directors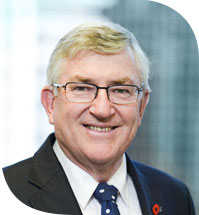 David Pilkington
Chair
David has a BSc and a BEng (Chemical) from the University of Canterbury, and a Postgraduate Diploma in Dairy Science and Technology from Massey University. He is a Chartered Fellow of the Institute of Directors. He is also chair of Port of Tauranga and Douglas Pharmaceuticals and a trustee of NZ Community Trust.
David has previously been a director of Restaurant Brands, Zespri, and Balance Agri-Nutrients as well as several of Rangatira's investee companies. David has been a director of Rangatira since 2006 and chair since September 2013. He sits on the Remuneration Committee.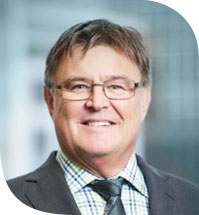 Keith Gibson
Deputy Chair
Keith, as a member of the Board and the McKenzie family is able to add insight into the relationship with the majority shareholder, the J R McKenzie Trust, and other beneficiaries of JR's and Roy's philanthropy. Keith has a Diploma in Land Surveying from the University of Otago and subsequently gained registration as a land surveyor. He has an interest in harness racing as a director and owner of Roydon Lodge Stud which has bred leading horses such as Sundon, who was New Zealand Stallion of the year on four occasions. Keith was reappointed as a director of Rangatira in 2011, having previously served as a director between 1982 and 2005. He sits on the Audit and Remuneration Committees and on the board of portfolio company Polynesian Spa (chair).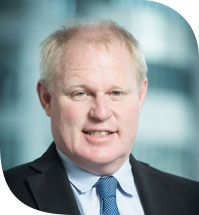 David Gibson
David Gibson has a Bachelor of Laws (Hons) and a Bachelor of Commerce from the University of Canterbury and over 20 years' investment banking experience, mainly in corporate finance, including leading the investment banking team at Deutsche Bank and Deutsche Craigs in New Zealand. With experience across multiple sectors, he has advised on many of this country's largest capital market transactions across a broad range of sectors. David is also on the boards of NZX listed Goodman, Freightways and NZME. David was first appointed to the Board in March 2019 and sits on the board of portfolio company Bio-Strategy.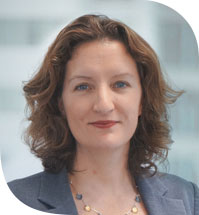 Sophie Haslem
Sophie has an executive background in strategy and corporate finance including extensive M&A experience with a career spanning New Zealand Post, Citibank NA, ANZ Investment Bank, and Ernst & Young. Sophie has a BCom and Post-Graduate Diploma in Management from the University of Melbourne and is a Chartered Member of the NZ Institute of Directors. She is a director of the Metservice (Chair), CentrePort (Deputy Chair), Livestock Improvement Corporation, Payments NZ and Ngai Tahu Holdings Corporation. Sophie has been a director of Rangatira since 2013. She chairs the Audit Committee.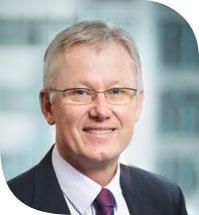 Sam Knowles
Sam has spent the last decade in governance roles supporting young and ambitious growth companies. Examples include Xero in accounting software, PartnersLife in insurance and Synlait in the dairy industry. During the prior decade, Sam was the founding CEO of Kiwibank, leading it from idea to success. This role followed an extensive career in financial services with senior executive roles in Australia and New Zealand. Sam has a BSc in Physics from Waikato University and an MSc (Hons) in Resource Management from Canterbury University. Sam has been a director of Rangatira since 2011 and is on the Remuneration Committee.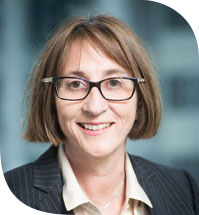 Cathy Quinn
ONZM
Cathy Quinn was one of Aotearoa New Zealand's foremost commercial and corporate lawyers and has significant expertise in governance, capital markets, mergers and acquisitions and private equity. In 2016, Cathy was made an Officer of the New Zealand Order of Merit (ONZM) for services to law and women. Cathy is a director of Tourism Holdings Limited, Fletcher Building and Fonterra, Pro-Chancellor of the University of Auckland and a consultant at MinterEllisonRuddWatts. Cathy was appointed to the Rangatira board in March 2019, and also sits on the board of portfolio company, Rainbow's End.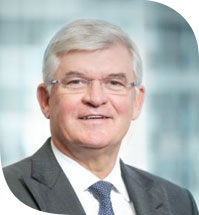 Richard Wilks
Richard comes from a 30-year career in corporate banking and has held a number of senior executive roles with ANZ National Bank, Standard Chartered Bank, Citibank Australia, Westpac Trust and Citibank New Zealand where he was Chief Executive. He holds a BCom from the University of Auckland and is a former member of the Institute of Chartered Accountants and the New Zealand Institute of Directors. Richard is a director of Maxwell Farms and has been a director of Rangatira since 2012. He sits on the Audit Committee and on the board of portfolio companies Rainbow's End (chair) and Mrs Higgins (chair).